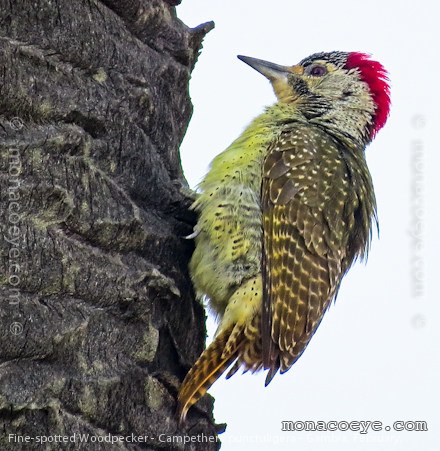 © GW - monacoeye • All rights reserved • Gambia, Feb 2013

Bird name: Fine-spotted Woodpecker
Latin:
Campethera punctuligera
Other: Pic à taches noires

Family:
Picidae
•
Woodpeckers
Range: Central and West Africa, incl Gambia, Senegal

Similar:
I saw Fine-spotted Woodpecker outside Farakunku Lodge and again a few times upriver. Female, above, black moustachial stripe. Male, below, red stripe.
Thanks to Danielle for the shot of a pair of Fine-spotted Woodpeckers in Senegal, further below.
Below, male Fine-spotted Woodpecker on termite nest, Gambia, Mar 2013.

Danielle J • female and male Fine-spotted Woodpeckers • Senegal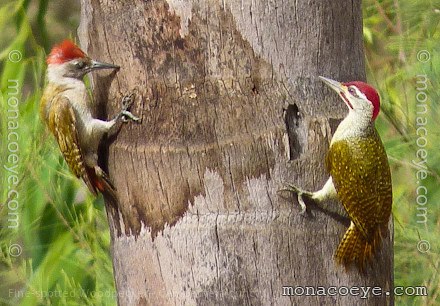 More photos...