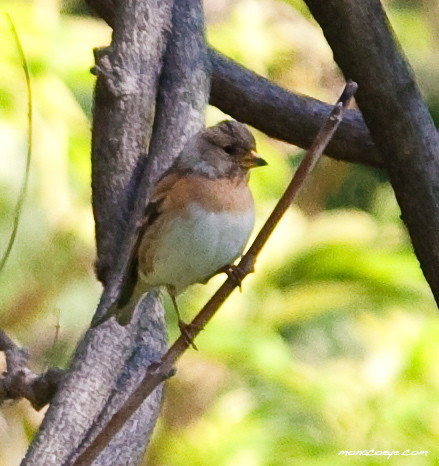 Bird name: Brambling
Latin:
Fringilla montifringilla
Other: Pinson du Nord
Family:
Fringillidae
• Finches
Range:
Similar:
Photo: monacoeye • SE France • Feb 2009
The Brambling is a winter visitor to southern Europe, migrating from Northern breeding grounds. A female is pictured above, distinguished from the Chaffinch principally by its orange upper chest.
More photos...