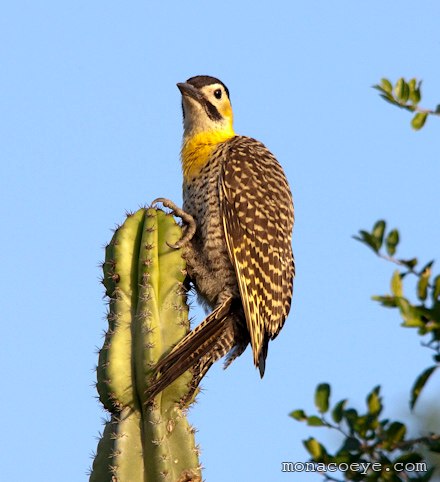 Photo copyright: monacoeye • Do not copy • Images: Mostardas, Brazil • 2009

Bird name: Campo Flicker
Latin:
Colaptes campestris
Other: Colaptes campestroides • Pica-pau-do-campo • Chanchã • Chanchão • Pica-pau-de-manga • Pica-pau-malhado • Carpintero Campestre
Family: Picidae • Woodpeckers • Flickers
The Campo Flicker, is a widespread type of flicker, or woodpecker, found in Brazil. Pictured above is the white-throated subspecies called the Field Flicker. The nominate subspecies has a black throat.
More photos...