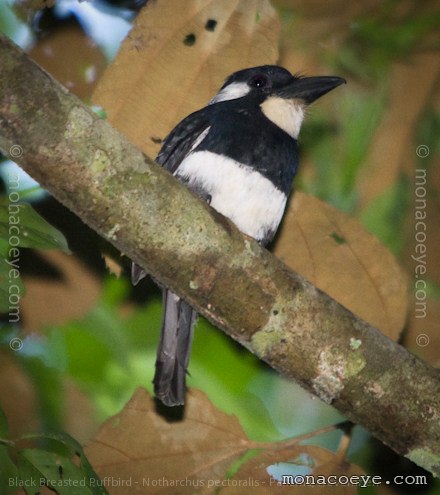 Copyright: monacoeye • Semaphore Hill, Panama, April 2010 • Do not copy without permission

Bird name: Black Breasted Puffbird
Latin:
Notharchus pectoralis
Other:
Family:
Bucconidae
•
Puffbirds
Range: Panama, Colmbia, NW Ecuador
This Black-breasted Puffbird was seen here on Semaphore Hill, the approach road to the Canopy Tower, sitting patiently on a bough overlooking the road. He was still there when I left.
Black-breasted Puffbirds have a broad black band across the chest which connects up to the eye, and white throat, differentiating them from other similar Puffbirds.
More photos...