27 November 2012 12:53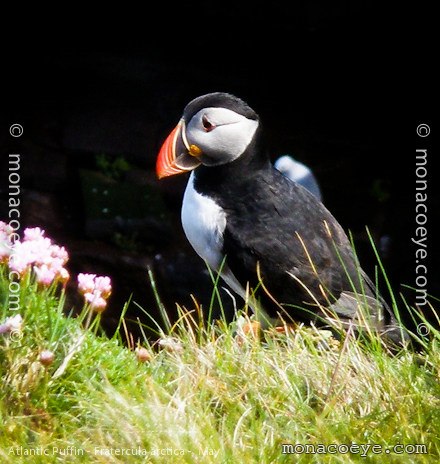 © Tom Watson / monacoeye • Scotland, May 2009 • All rights reserved

Bird name: Atlantic Puffin
Latin:
Fratercula arctica
Other: Puffin • Fr: Macareux moine • De: Papageitaucher • Es: frailecillo atlántico • It: pulcinella di mare • Sv: Lunnefågel • Ru: Атлантический тупик • Is: Lundi
Family:
Alcidae
•
Auks
Range: Iceland, UK, Norway coastlines etc, some US.
Similar: none

Many thanks to Anne for sending this lovely photo of a Puffin above, taken in Scotland by Tom. Tom was a very close friend of the family and left us far too young. He loved nature and was a talented photographer. He is sorely missed by his family and all of us who knew him.
Below, Puffins flying out at sea, late May, Iceland, 2010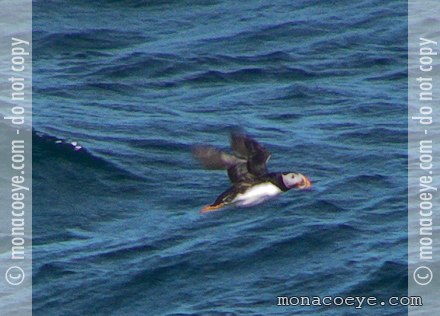 More photos...