06 April 2013 19:29
© Tom C - monacoeye • Tanzania, July 2011 • All rights reserved


Bird name: Black Headed Heron
Latin:
Ardea melanocephala
Other: Héron mélanocéphale (Fr)

Family:
Ardeidae
•
Herons
Range: Sub-Saharan Africa and Madagascar

Similar: Grey Heron, Western Reef Heron
The Black-headed Heron is a large African Heron similar to the Grey Heron but with black or very dark grey top of head and back of neck,
white throat
. Outer
wings and back are grey
,
feet are black
, differentiating it from the black Western Reef Heron.
We saw some in a creek near Tendaba, and occasionally elsewhere in coastal Gambia. Thanks to Tom for the photo above from Tanzania.
Below, Black-headed Heron near Tendaba, Gambia, Mar 2013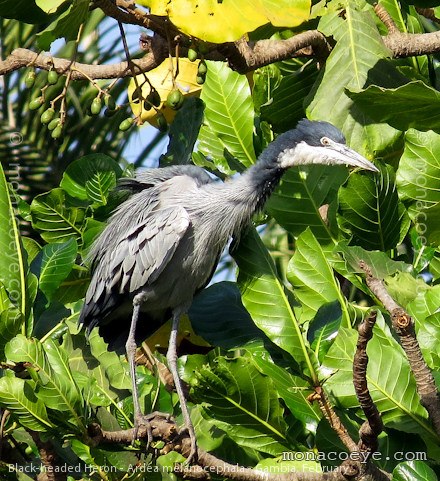 More photos...