26 March 2013 13:45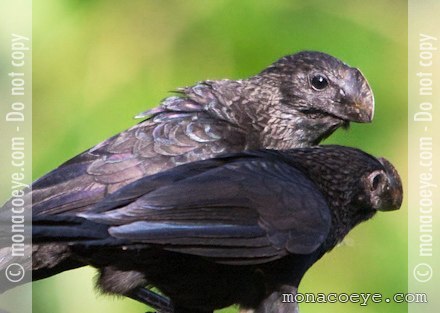 © monacoeye • All rights reserved • Ubatuba November 2009

Bird name: Smooth Billed Ani
Latin:
Crotophaga ani
Other: Ani de pico liso (Es), Anu-preto (Br), Glattschnabelani (De)

Family:
Cuculidae
-
Cuckoos
,
Anis
Range: Florida to Argentina

Similar: Greater Ani
No mistaking the Smooth-billed Ani with its prehistoric profile. Found in most of South and Central America excluding Chile and the southern tip. A gregarious bird in the cuckoo family, often found near humans and farms.
The Smooth-billed Ani has dark eyes, unlike the Greater Ani. It can also use communal nests with many females laying eggs in one large nest.
Below: monacoeye • All rights reserved • Gamboa, Panama, April 2010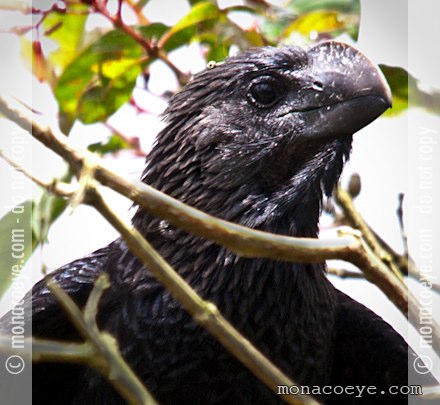 Above: Ubatuba November 2009
More photos...