17 December 2009 00:35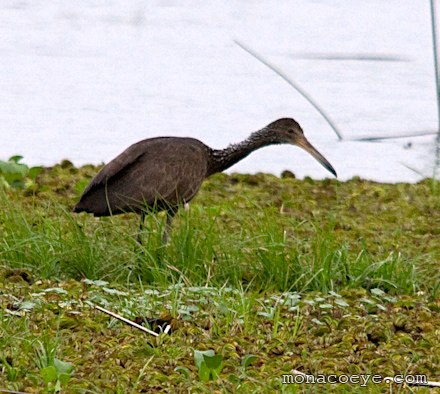 Photo copyright: monacoeye • Do not copy • Images: Mostardas, Brazil • November 2009

Bird name: Limpkin
Latin:
Aramus guarauna
Other: Carão (Br) • Carrao (Es) • Courlan • Crying bird
Family: Aramidae • Limpkin
The Limpkin is a tall, slightly forlorn-looking bird, identifiable by white spotting on the back of its outstretched neck, which can also cover its back.
Limpkins live in South America, east of the Andes and as far south as Uruguay, throughout Central America and the Caribbean, and as far north as Florida.
The Limpkin is the only member of its family Aramidae, and currently believed to be distantly related to the Cranes.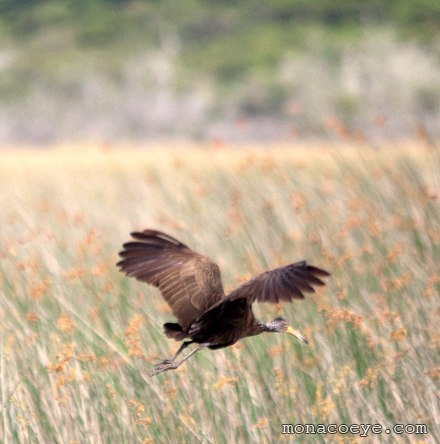 More photos...