13 December 2010 09:24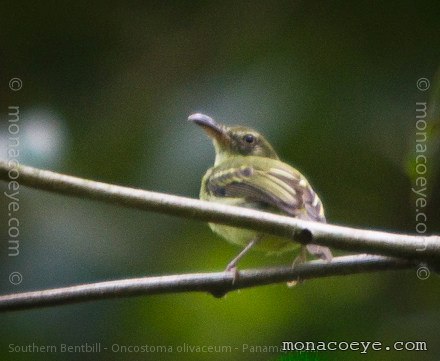 Copyright: monacoeye • Do not copy without permission • Chiriqui & El Valle May 2010

Bird name: Southern Bentbill
Latin:
Oncostoma olivaceum
Other:
Family: Tyrannidae • Tyrant Flycatchers
Range: Panama and Colombia
Similar: Northern Bentbill
The Southern Bentbill is an odd looking bird, with an unusually large, thick, curved bill, as its name suggests.
The Southern Bentbill has yellow-olive underparts and lives in central and eastern panama, while the Northern Bentbill has a greyish throat and lives in western Panama.
More photos...