04 February 2010 17:33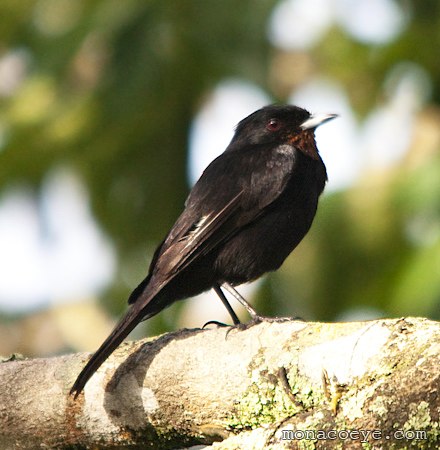 Photo copyright: monacoeye • Do not copy • Images: Itatiaia November 2009

Bird name: Velvety Black Tyrant
Latin:
Knipolegus nigerrimus
Other: Maria-preta-de-garganta-vermelha (Br)
Family: Tyrannidae • Black-Tyrants
The Velvety Black-Tyrant is much slighter than the black tanagers and icterids. It has a light bill with dark tip, a dark red iris and white wing in flight (see pic below in more photos). The female (above) has a dark red throat while the male (below) is all black.
The Velvety Black-tyrant is endemic to Brazil and lives in the southeast.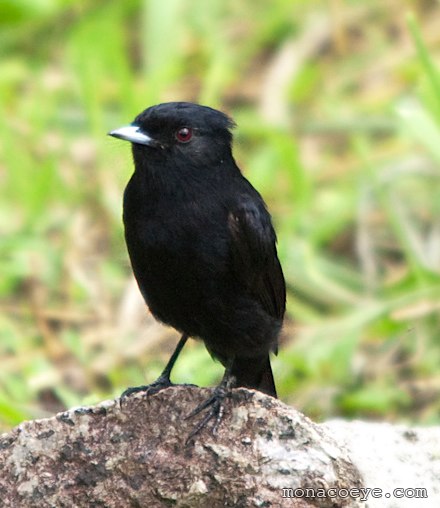 More photos...