16 April 2013 16:46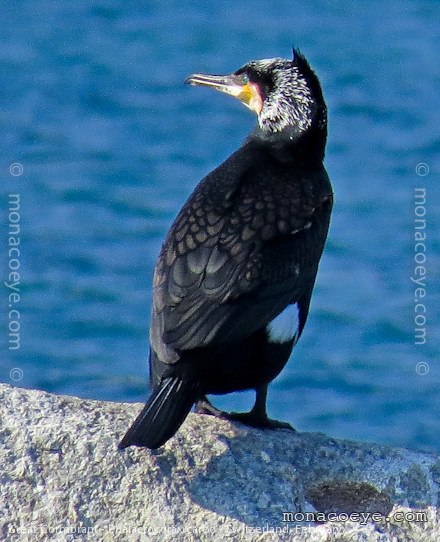 © GW - monacoeye • Geneva, Feb 2013 • All rights reserved

Bird name: Great Cormorant
Latin:
Phalacrocorax carbo
Other: Great Black Cormorant • Black Cormorant • Black Shag (NZ) • Grand Cormoran (Fr) • Cormoran Commun, Cormoranul mare (Ro)
Family:
Phalacrocoracidae
•
Cormorants
Range: Widespread Europe, Asia and Australasia. Also W Africa.

Similar:
The European bird turns white around the head and chest during courtship, with a white patch near the thigh. Juveniles are brown with whitish stomachs. Adults have a yellow stripe below the eye spanning both halves of the back of the jaw, a white cheek, and irises are green.
Great Cormorants can form very large flocks and were seen below fishing with Pelicans in the sea near the mouth of the Danube.
They swim very low in the water, often with only necks and head sticking out, and famously dry their outstretched wings in the sun.
In Gambia, the
lucidus
White-Breasted Cormorant race is found. See comments for pic.
Below, Great Cormorant suns wings, Geneva, Feb 2013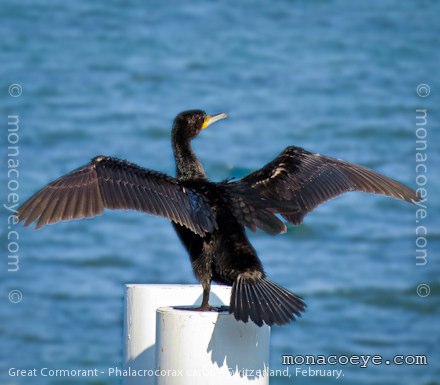 More photos...