29 March 2013 15:55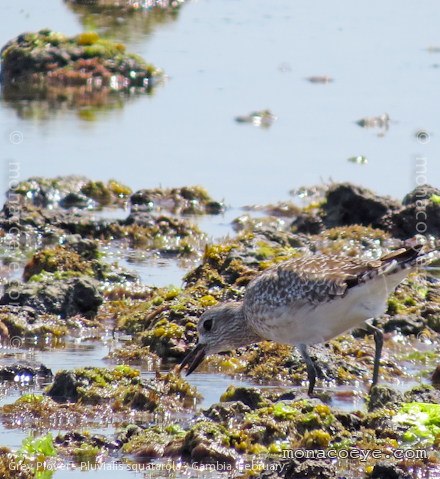 © GW - monacoeye • Gambia, Feb 2013.


Bird name: Grey Plover
Latin:
Pluvialis squatarola
Other: Black Bellied Plover (US) • Pluvier argenté (Fr), chorlito gris (Es), tarambola-cinzenta (Pt), Kustpiparen (Sv), Tundralo (No)

Family:
Charadriidae
•
Lapwings & Plovers
Range: Worldwide

Similar: American Golden Plover
Above, Grey Plover feeding on exposed rocks at low tide, in the Gambia, February.
Below, Grey Plover (or Black-Bellied Plover) were seen on the beach by the airport in Panama City in good numbers, mixed with other seabirds, in May.
In full breeding plumage they have a well-defined black band running from face to belly. The others are in non-breeding plumage.
Grey Plover breed in the Arctic and migrate to southern coastlines worldwide in the northern winter.
Costa del Este, Panama, 9 May 2010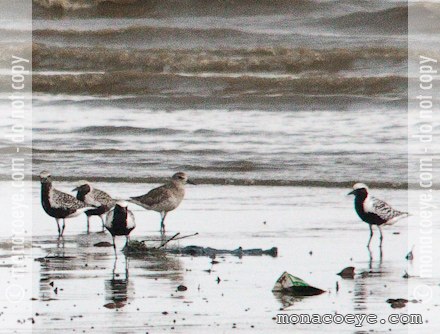 More photos...