07 March 2010 17:52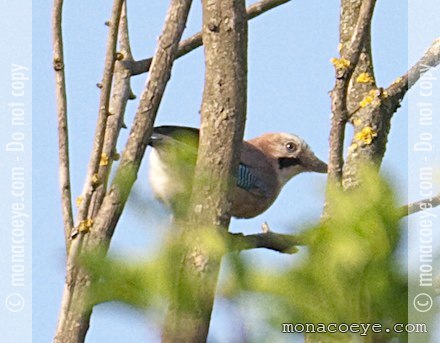 Copyright: monacoeye • Croatia

Bird name: Eurasian Jay
Latin:
Garrulus glandarius
Other: Jay • Geai des chênes (Fr)

Family:
Corvidae
•
Crows
,
Jays
Range: All Europe, Siberia, Himalayas to China, Japan, SE Asia
Similar:
The Eurasian Jay, a beautiful bird, is widespread throughout Europe, and beyond into Asia and Africa, but rather shy so frustratingly difficult to photograph, or even observe with the naked eye.
The Jay has striking blue stripes on the wing, a black moustachial stripe, and streaked top of head.
More photos...