26 March 2013 13:45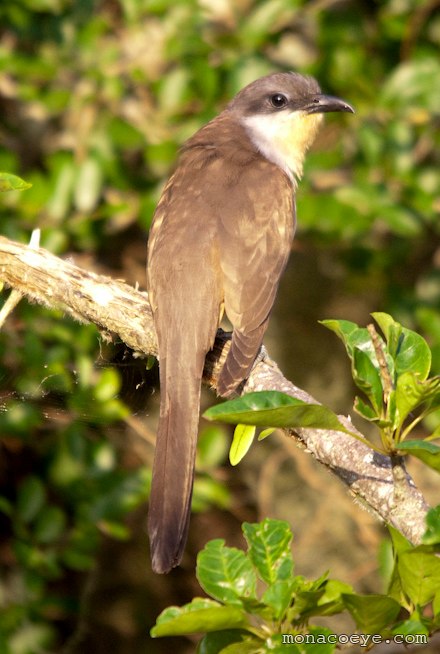 © monacoeye • All rights reserved, Lagoa do Peixe • November 2009

Bird name: Dark Billed Cuckoo
Latin:
Coccyzus melacoryphus
Other: Papa-lagarta-acanelado (Br), Coulicou de Vieillot (Fr), Cuclillo Canela (Es)

Family:
Cuculidae
-
Cuckoos
Range: Colombia to Brazil, Argentina

Similar:
The Dark-billed Cuckoo is found in much of South America, including all of Brazil, though it only migrates to Rio Grande do Sul in the austral summer.
It is in the same genus as the Lizard Cuckoos, which eat lizards. This group of new world cuckoos are generally not brood-parasitic.
The Dark-billed Cuckoo has a distinctive yellow chest and belly, a grey-brown cap which runs below the eye to bill level, and brown back and upperside of wings. It is grey-white on the side neck area with a fully black bill.
More photos...