14 July 2011 19:39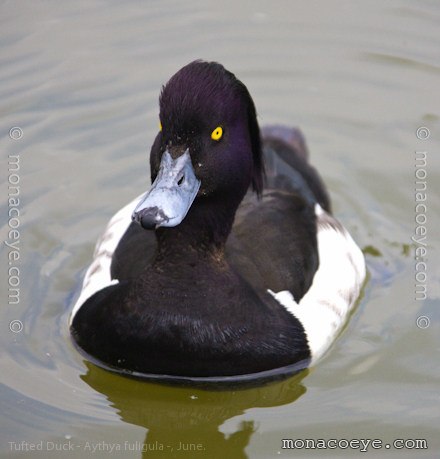 Copyright: monacoeye • France • Mar-Jun 2009 • Do not copy without permission

Bird name: Tufted Duck
Latin:
Aythya fuligula
Other: Fuligule morillon (Fr) • Porrón moñudo(Es) • Reiherente (De) • Moretta (It)

Family:
Anatidae
•
Ducks
Range: Widespread Eurasia - Africa, N Asia
Similar: Greater Scaup
Wild Tufted Ducks winter in the Camargue, but I've also seen them in a park in Nice in the summer, perhaps feral.
The male Tufted Duck (above) has a round purple head and bright yellow iris, with long tuft at back of head, bluish bill and white flanks.
The female Tufted Duck (directly below) and juveniles have dark plumage. Males in eclipse plumage also have dark flanks (see "more photos").
Directly below, female Tufted Duck, Iceland, May, 2011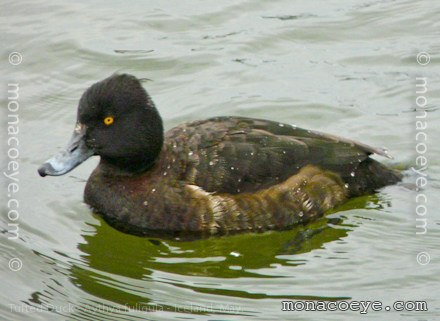 Directly below, male and female, Iceland, May.

More photos...