07 February 2012 10:04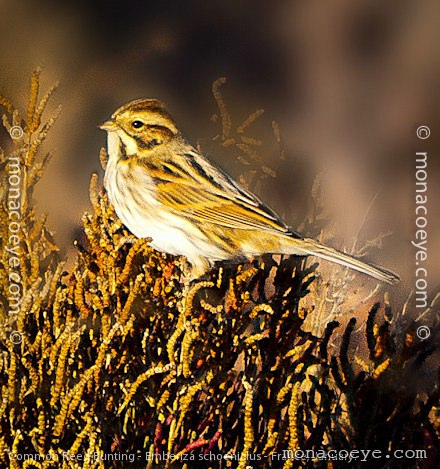 Copyright: monacoeye • Camargue, France • Jan 2012 • All rights reserved

Bird name: Common Reed Bunting
Latin:
Emberiza schoeniclus
Other: Reed Bunting (UK) • Bruant des roseaux (Fr) • Rohrammer (De) • Escribano palustre (Es) • Migliarino di palude (It) • Rietgors (Nl) • Sävsparv (Sv) • Escrevedeira-dos-caniços (Pt) •

Family:
Emberizidae
•
Buntings
Range: Europe, N. Asia, to S Europe, N Africa

Similar: Various buntings, linnet etc
Above female or juvenile winter Common Reed Bunting, Camargue. The adult summer male has a black head, as below in Romania.
Below, male Reed Bunting, Danube Delta, Romania, May.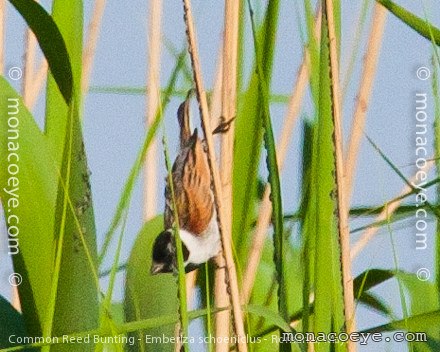 More photos...