27 December 2010 13:47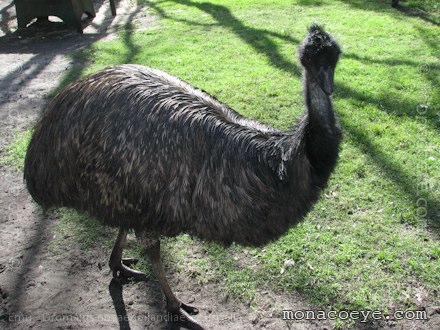 Copyright: TH/monacoeye • Perth, Australia • Do not copy without permission

Bird name: Emu
Latin:
Dromaius novaehollandiae
Other:
Family: Dromaiidae • Emu
Range: Australia
An Emu seen in parkland in Perth. Emus are the second largest bird still existing (after the
ostrich
).
Emus are ratites, flightless birds that diverged genetically from other birds in Gondwana, early in the history of birds, about 100 million years ago.
More photos...