11 June 2010 12:33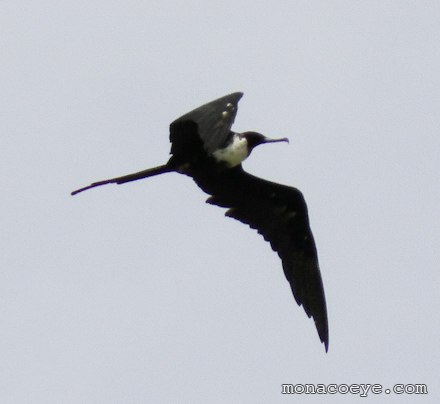 Photo copyright: monacoeye • Do not copy • Images: Ubatuba Florianopolis Brazil

Bird name: Magnificent Frigatebird
Latin:
Fregata magnificens
Other: Tesourão (Br) • Fragata magnífica (Es)
Family: Fregatidae • Frigatebirds
The Magnificent Frigatebirds I saw often seemed to accompany other birds - stealing fish from Brown Boobies in Santa Catarina, or soaring on thermals with Black Vultures in Ubatuba.
Many seen on the coast in
Panama City
More photos...
07 February 2010 19:26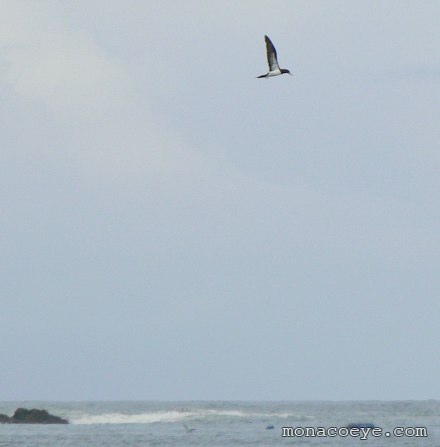 Photo copyright: monacoeye • Do not copy • Images: Florianopolis Brazil

Bird name: Brown Booby
Latin:
Sula leucogaster
Other: Atobá-pardo (Br) • Alcatraz pardo (Es)
Family: Sulidae • Boobies
A few shots of Brown Boobies near the beach in Floraniopolis. They flew in from the ocean in the evening and started diving into the water in the bay pulling out fish. Soon Magnificent Frigatebirds appeared. The latter put an end to their fun, stealing the fish from their beaks and harassing them so that the Brown Boobies left.
More photos...