20 March 2013 13:59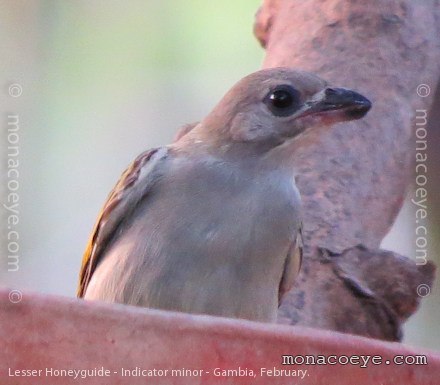 © GW - monacoeye • Marakissa, Gambia, Feb 2013 - All rights reserved

Bird name: Lesser Honeyguide
Latin:
Indicator minor
Other: Indicateur tacheté (Fr), Fläckhonungsgök (Sv)

Family:
Indicatoridae
-
Honeyguides
Range: C and W Africa incl Gambia

Similar:
This Lesser Honeyguide is also quite a difficult bird to see in the Gambia. This one came to drink at the water pots at Marakissa River Lodge on the afternoon that I was there. Another seen upriver near Georgetown.
Below, Lesser Honeyguide Georgetown, Gambia, Mar 2013