22 March 2013 23:27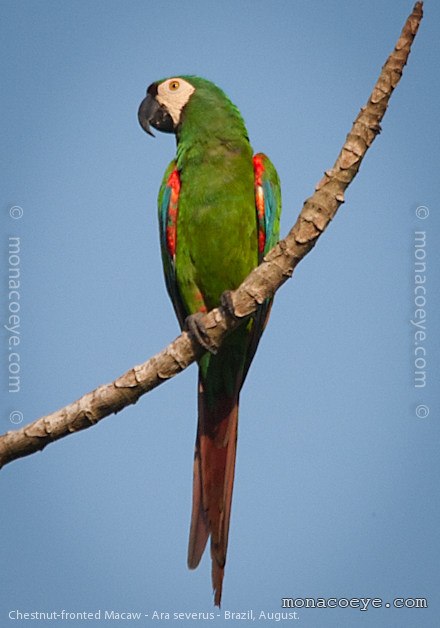 © GW monacoeye • All rights reserved. Rio Azul Lodge, Pará, Brazil, Sept 2011

Bird name: Chestnut Fronted Macaw
Latin:
Ara severus
Other: Arara-canindé (Br) • Guacamayo azul y amarillo (Es)

Family:
Psittacidae
-
Parrots
,
Macaws
Range: Panama south into Amazonian Brazil and northern Bolivia.

Similar:
I saw the Chestnut-fronted Macaw on a couple of occasions in Pará. Not as easy as some of the other parrots to see - you just have to be lucky and run into a group.
Below, Chestnut-fronted Macaw perched. Pará, Sept 2011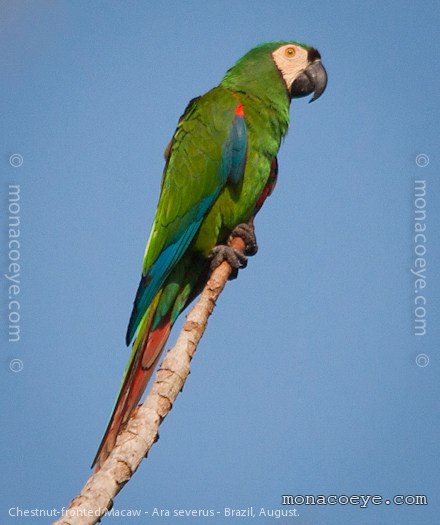 More photos...