31 December 2009 16:50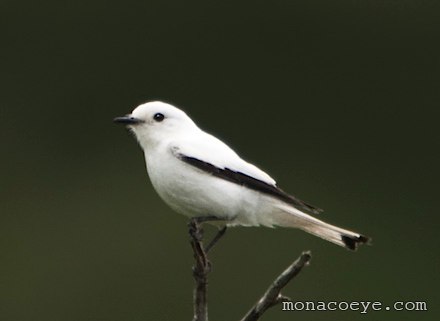 Photo copyright: monacoeye • Do not copy • Images: Lagoa do Peixe, RS • November 2009

Bird name: White Monjita
Latin:
Xolmis irupero
Other: Noivinha (Br) • Viudita blanca común (Es)
Family: Tyrannidae • Monjitas
The White Monjita is a familiar site in the open country of Rio Grande do Sul, often perched near roads. In Brazil, it lives mostly in the very south with another colony in the north east. Its range also extends into Argentina, Uruguay, Paraguay and Bolivia.
The White Monjita is easily recognisable for being all white but for iris and extremities.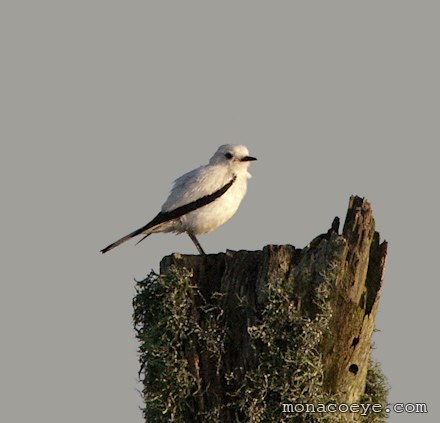 More photos...