14 January 2012 18:45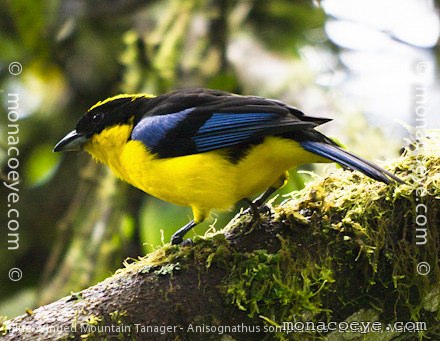 Copyright: monacoeye • All rights reserved • Ecuador, March

Bird name: Blue Winged Mountain Tanager
Latin:
Anisognathus somptuosus
Other: Tángara primavera, cachaquito primavera, tangara montana aliazul (Es)

Family:
Thraupidae
•
Tanagers
Range: Venezuela, Colombia, Ecuador, Peru, Bolivia
Similar: Black-chinned Mountain-tanager
Blue-winged Mountain Tanagers could be seen at various places near Mindo, as well at San Isidro Lodge.
Blue-winged Mountain Tanagers have more blue on wings than Black-chinned Mountain-tanagers and have black backs, vs olive shoulders for the latter. They have a large yellow stripe on their head.
Below, Blue-winged Mountain-tanager, Mindo.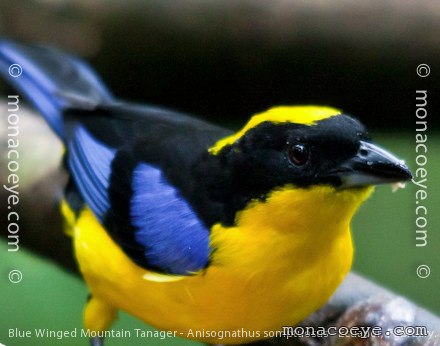 More photos...