03 September 2012 12:37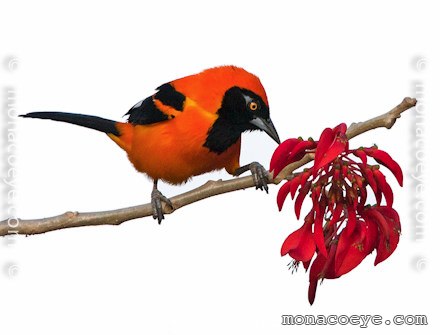 Copyright: monacoeye • Pantanal, Brazil, August 2011 • All rights reserved.

Bird name: Orange Backed Troupial
Latin:
Icterus croconotus
Other: João-pinto (Br) • Matico (Es)

Family:
Icteridae
•
New World Orioles
, Troupials
Range: Argentina, Bolivia, Brazil, Colombia, Ecuador, Guyana, Paraguay, Peru.

Similar:
The Orange-backed Troupial is a real stunner, quite regularly seen in the Pantanal and reasonably approachable. The bird above was the first one I saw, on day three of my Pantanal trip, as I was driving along the Transpantaneira. Too good to be true that this bird was feeding on a tree with similarly-coloured flowers! Of couse I stopped the car for a good fifteen minutes. I'd like to know what tree this is.
Below, Orange-backed Troupial feeding, Pantanal, Brazil, August 2011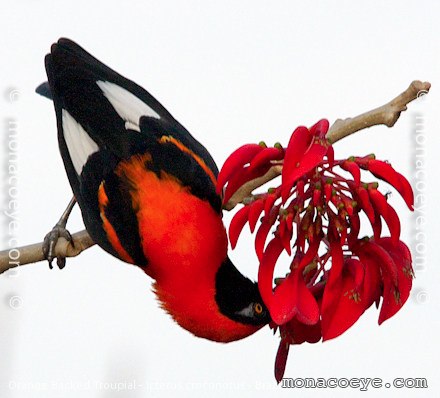 More photos...