31 May 2009 11:56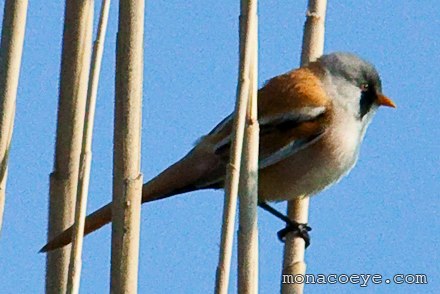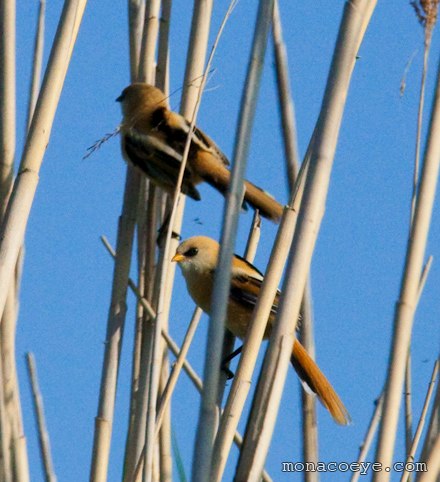 Photos copyright: monacoeye • Danube Delta, Romania • May 2009 • Do not copy without permission

Bird name: Bearded Reedling
Latin:
Panurus biarmicus
Other: Panure a moustaches (Fr) • Bearded Tit
Family: Panuridae • Sylviidae
At Lake Rosu there was a sizeable population of Bearded Reedlings inhabiting the lakeside reeds. The male adult (top) has a yellow beak, blue-grey head and large black vertical eyestripe (moustache).
Juveniles have black "lores" between eye and beak, the male juvenile having a yellow beak (middle photos), and the female juvenile a black beak (bottom photo).
Recent research has placed the Bearded Reedling outside the Tit family.
More photos...
26 February 2008 19:03
177 Panuridae - Bearded Reedling - IOC 2.5 - 2010
Bearded Reedling is not related to parrotbills, but sister to larks and Sylvioidea
Panurus biarmicus
-
Bearded Reedling
- W, C Eurasia