09 October 2012 12:27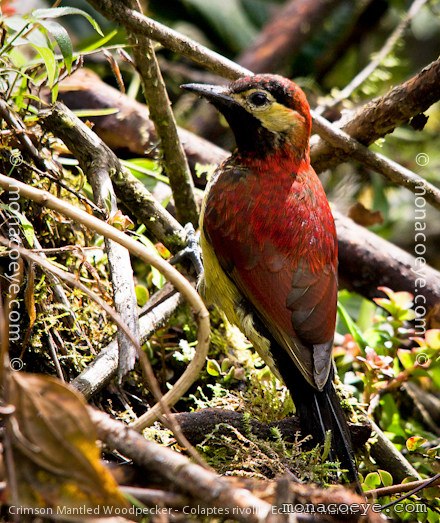 © monacoeye • Pichincha, Ecuador, 2011 • All rights reserved

Bird name: Crimson Mantled Woodpecker
Latin:
Colaptes rivolii
Other: Es: carpintero candela, carpintero dorsicarmesí

Family:
Picidae
•
Woodpeckers
Range: Colombia, Ecuador, Peru, Bolivia, Venezuela

Similar: Scarlet-backed Woodpecker
Crimson-mantled Woodpeckers are stunning and not very shy - I managed to observe them on several occasions in different locations in Pichincha, Ecuador, above 1800m. In Ecuador they are found in the inter-Andean montane region.
The female Crimson-mantled Woodpecker above allowed me to follow very closely - she has a black moustachial stripe. She was by the side of the road, rooting through fallen trees in a landslide that had been cleared from the road. The male, below, which has a red moustachial stripe, was near Angel Paz's house on his bird reserve.
Below, male Crimson-mantled Woodpecker, Pichincha, Ecuador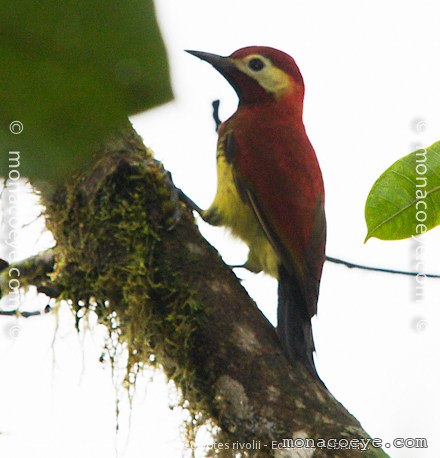 More photos...