12 April 2013 12:24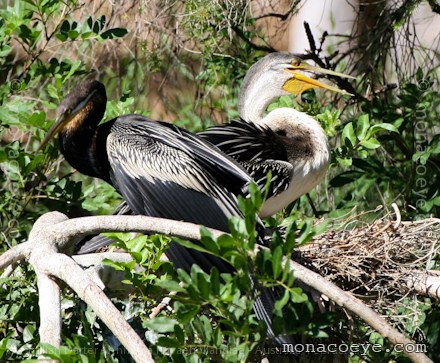 © Tania H - monacoeye • Perth, Australia • All rights reserved

Bird name: Australian Darter
Latin:
Anhinga novaehollandiae
Other:
Family:
Anhingidae
•
Anhingas
,
Darters
Range: Australia, Indonesia, New Zealand, Papua New Guinea

Similar:
A pair of Australian Darters with chick at nest in Perth. Above, the male is to the left with black neck and chestnut patch (breeding plumage), and the female to the right with white neck.
More photos...