17 March 2013 12:05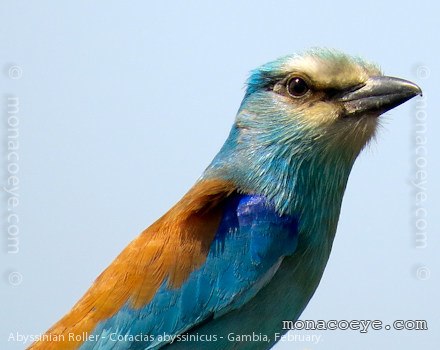 Copyright: monacoeye • Gambia, Feb 2013 • All rights reserved


Bird name: Abyssinian Roller
Latin:
Coracias abyssinicus
Other: Rufous Crowned Roller • Rollier d'Abyssinie (Fr), Savannblåkråka (Sv)

Family:
Coraciidae
•
Rollers
Range: Sahel belt south of Sahara, to Senegal, Gambia etc

Similar:
The Abyssinian Roller was also seen fairly regularly in the Gambia in February.
Quite a spectacular bird, with long tail streamers, pale blue underneath, rufous back and dark eye stripe. Often seen perched in burnt fields.
Below, a beautiful Abyssinian Roller in the Gambia.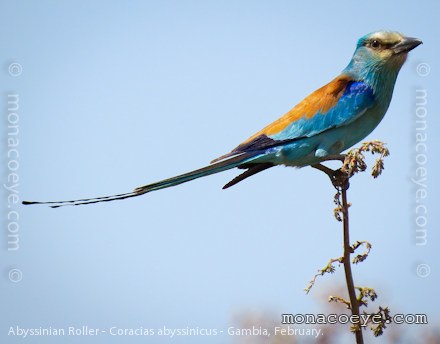 More photos...