11 April 2013 22:31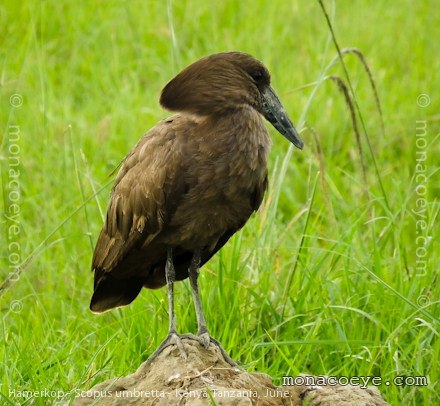 © Faye L - monacoeye • All rights reserved. Lake Victoria • Oct 2009


Bird name: Hamerkop
Latin:
Scopus umbretta
Other: Hammerkop

Family: Scopidae • Hamerkop
Range: Sub-Saharan Africa, Arabia

Similar:
Thanks to Faye for the above photo of the Hamerkop in Kenya. Below seen in various locations in Gambia - flooded fields, riverbanks etc.
The taxonomy of the Hamerkop is unclear. A smallish brown stork-like bird, about the size of a Cattle Egret. In a family and genus of its own. There are several unusual aspects to this bird. Partially webbed feet, very large decorated nests built several times a year, communal displays.
National bird of Gambia!
Below, Hamerkop, Tendaba creek, Gambia, Mar 2013.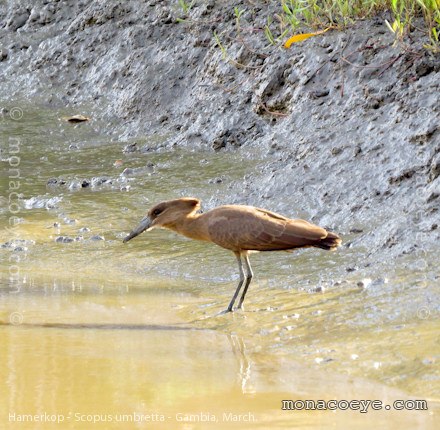 Below, Hamerkop, Janjanbureh, Gambia, Mar 2013.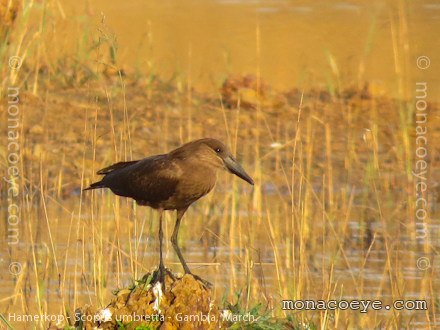 More photos...