07 February 2010 19:25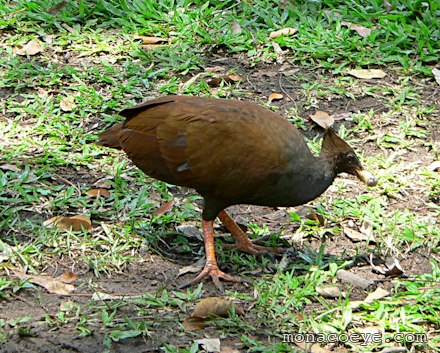 Photo copyright: BR/monacoeye • Do not copy • Images: Darwin Australia

Bird name:
Orange-footed Scrubfowl
Latin:
Megapodius reinwardt
Other:
Family: Megapodiidae • Scrubfowl
Thanks to Balazs for passing on this photo of an Orange-footed Scrubfowl, seen in Darwin, which has found a large grub to eat.
Orange-footed Scrubfowl are mound-builders or incubator birds. As with other megapodes, they do not sit on their eggs to incubate them but bury them in a mound to keep them warm. The chick breaks out of its egg with its claws and tunnels up through the mound to the surface.
More photos...