01 September 2012 20:40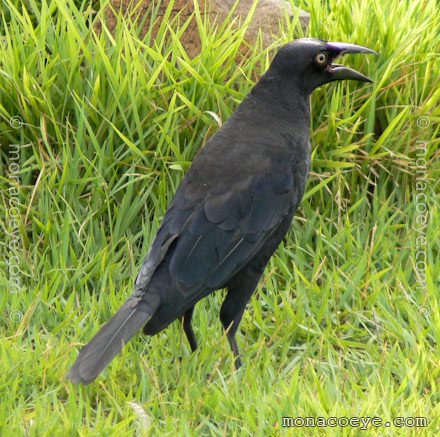 Copyright monacoeye • Iguaçu, Brazil 2006

Bird name: Giant Cowbird
Latin:
Molothrus oryzivorus
Other: Iraúna-grande (Br) • Tordo Gigante (Es)

Family:
Icteridae
•
Cowbirds
Range: S Mexico through N South America

Similar:
Great Tailed Grackle
The Giant Cowbird is a brood parasitic icterid, laying its eggs in the nests of oropendolas, caciques and some other birds such as jays. It is found from Central America to the northwestern half of South America and to a lesser extent the southern part of Brazil.
The Giant Cowbird is a large bird (40 cm) - it looks a bit similar to the Great-tailed Grackle in Panama, but the latter has a thinner bill. The adult male is larger and shiny blue-black, the female browner and smaller. Irises can be red or yellow, depending on regional differences, also in some regions males tend to have red irises and females yellow irises.
Below, a Giant Cowbird with red eye in the Canal zone of Central Panama, 2010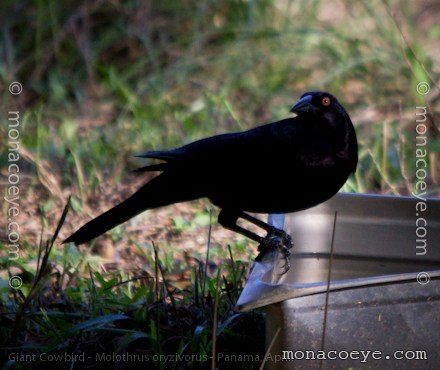 More photos...