20 December 2009 16:04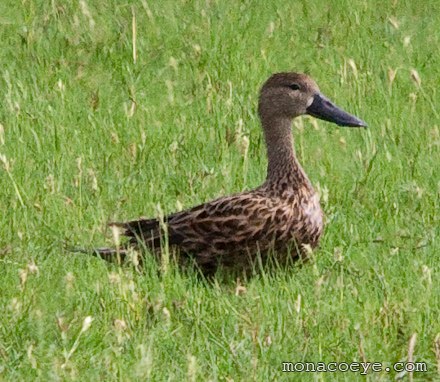 Photo copyright: monacoeye • Do not copy • Images: Lagoa do Peixe, RS • November 2009

Bird name: Red Shoveler
Latin:
Anas platalea
Other: Marreca-colhereira (Br) • Pato Pico Cuchara Sudamericano (Es)
Family:
Anatidae
•
Ducks
The Red Shoveler lives in southern South America. In Brazil, it can be seen in Rio Grande do Sul during the southern hemisphere winter. The bird above looks like a female from its dark iris and relatively muted colours.
There are four Shovelers (Red, Cape, Australasian, Northern) worldwide, quickly recognisable by their broad bills.
More photos...