09 October 2012 12:29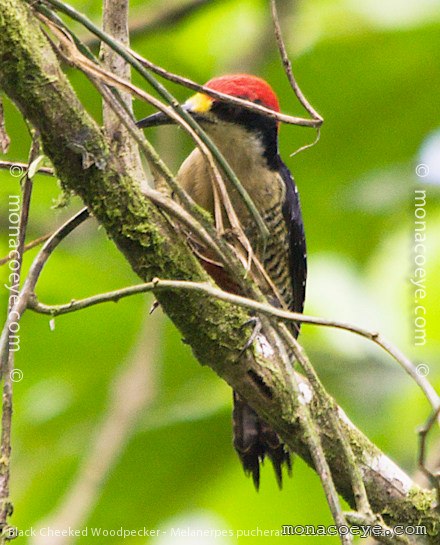 © monacoeye • Silanche, Ecuador, 2011 • All rights reserved

Bird name: Black Cheeked Woodpecker
Latin:
Melanerpes pucherani
Other: Es: carpintero centroamericano, carpintero cara negra
Family:
Picidae
•
Woodpeckers
Range: S Mexico to W Ecuador

Similar: Yellow-tufted Woodpecker ?
I had a brief view of a male Black-cheeked Woodpecker in the Canal Zone in central Panama and better views at the Rio Silanche Reserve in NW Ecuador.
The male has a red cap with black band running down from eye to neck and cream coloured face and throat. Small white spot above eye. Blackish back with some white spots or bars. Belly lightly barred. Female only nape is red.
Below, male Black-cheeked Woodpecker, Silanche, Ecuador, 2011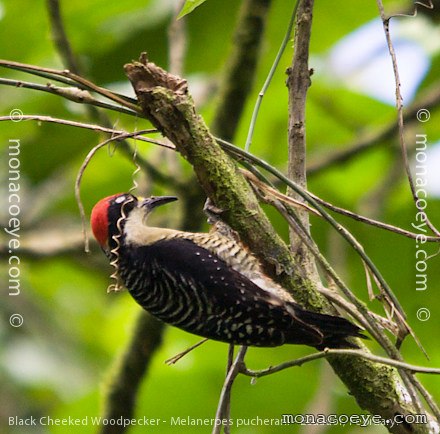 More photos...