30 March 2013 19:54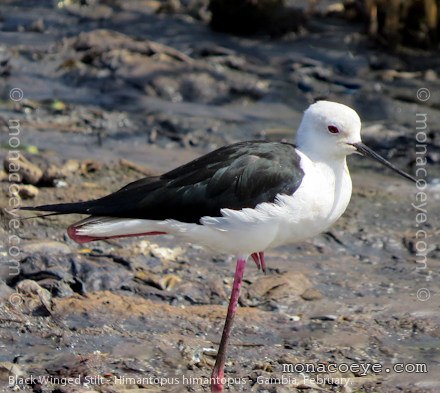 © GW - monacoeye.com, all rights reserved. Gambia, Feb 2013

Bird name: Black Winged Stilt
Latin:
Himantopus himantopus
Other: Echasse Blanche (fr), cigüeñuela común (Es), pernilongo (Pt), Stelzenläufer (De), cavaliere d'Italia (It), steltkluut (Nl)

Family:
Recurvirostridae
-
Stilts
,
Avocets
Range: W Europe, Med, C Asia, to sub-Saharan Africa, S & SE Asia

Similar:
Many Black-winged Stilts seen in Gambia in February, especially at the Kotu sewage ponds. Also Hyères, France, May.
Black-winged Stilts are easily identified by their
very long pink legs
and long thin straight black bill. Various amounts of black and white on head and neck, depending on sex, age and regional variations.
Black-winged Stilt in flight, Hyeres • May 2009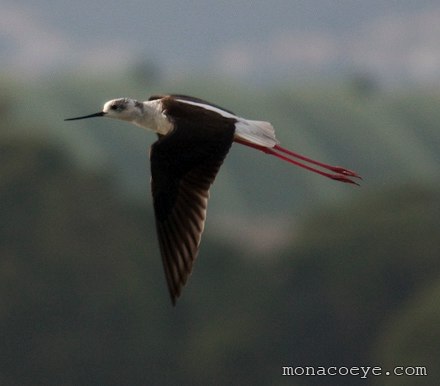 Black-winged Stilts have exceedingly long legs, Kotu sewage dump, Gambia, Feb 2013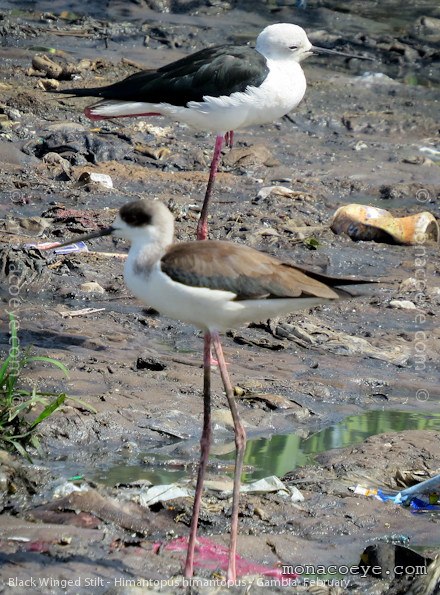 Black-winged Stilt in flight, Hyeres, France • May 2009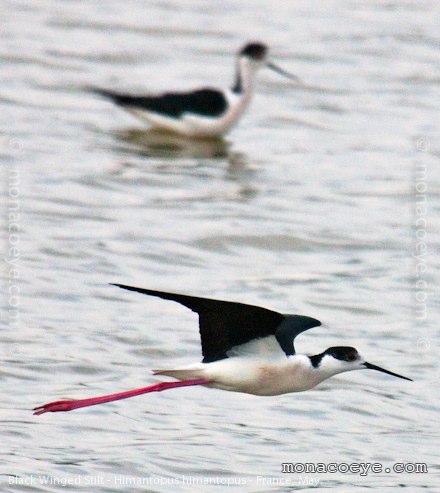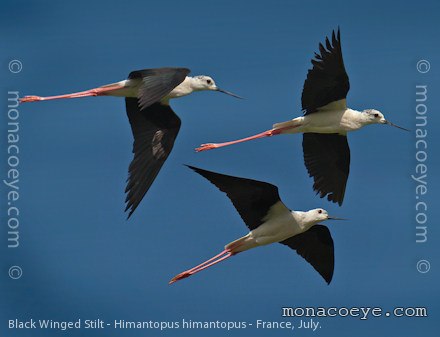 More photos...