10 June 2010 21:06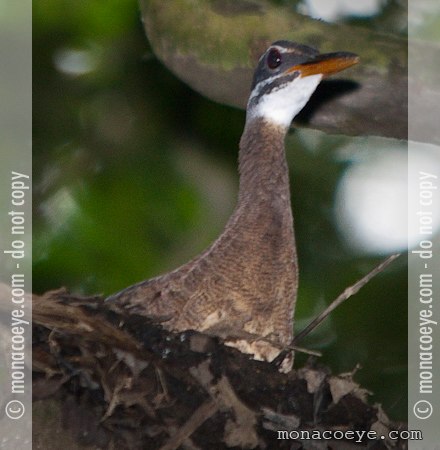 Photo copyright: monacoeye • Do not copy • Soberania Park 2006

Bird name: Sunbittern
Latin:
Eurypyga helias
Other: Tepozcalcarau (Es), pavito de agua, ave sol, garza del sol • Pavãozinho-do-pará (Br), pavão-papa-moscas
Family: Eurypygidae • Sunbittern
Range: Guatemala to Brazil
The nesting female Sunbittern was seen in central Panama, above a river. Another was seen later in a river in El Valle. Taxonomy unclear.
More photos...
10 August 2008 19:19
043 Eurypygidae - Sunbittern - IOC 2.5 - 2010
Eurypyga helias
-
Sunbittern
- Guatemala through Amazonia