10 January 2010 17:16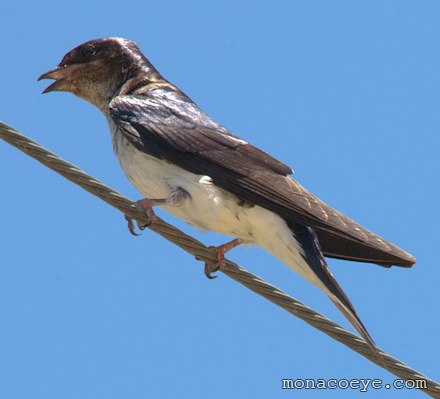 Photo copyright: monacoeye • Do not copy • Images: Picinguaba, Ubatuba • November 2009

Bird name: Grey Breasted Martin
Latin:
Progne chalybea
Other: Gray-breasted Martin • Andorinha-doméstica-grande (Br)
Family: Hirundinidae • Martins
The neck and upper chest of the Gray-breasted Martin is mottled grey. Typical blue-black top of head, neck and shoulders. Dark grey upperside of wings. Forked tail.
Although there are various morphs of the Gray-breasted Martin, I feel fairly certain of the identification of these photos, as these were sitting near Blue-and-white Swallows, which were much smaller.
The Grey-breasted Martin is a relatively large bird for a swallow or martin, found throughout much of Latin America from Mexico to Brazil. In Brazil it is widespread, though only migrating to the far southern states in the austral winter.
There were a dozen or more of these Gray-breasted Martins settling on telephone wires in the Picinguaba Reserve.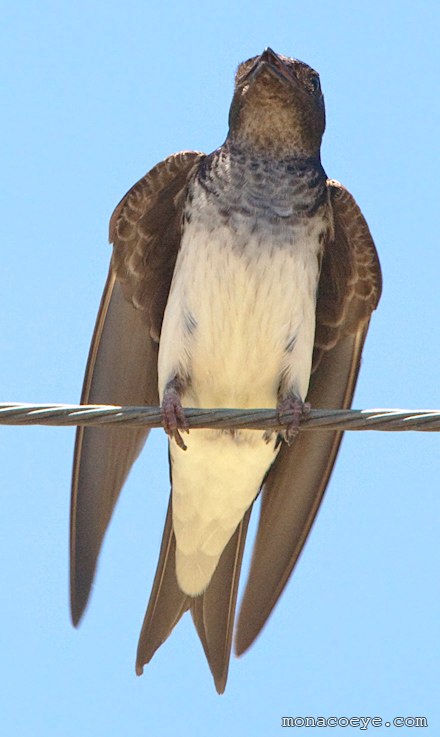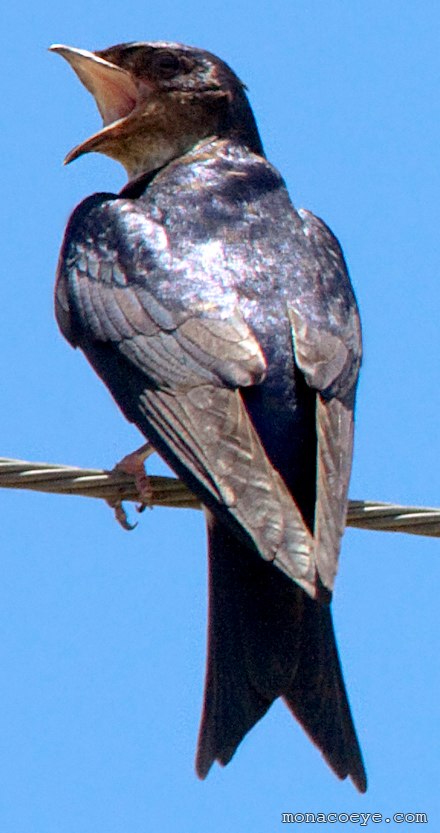 Photo copyright: monacoeye • Do not copy • Images: Ubatuba • November 2009
More photos...