03 March 2010 21:12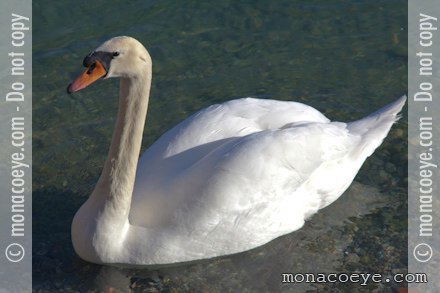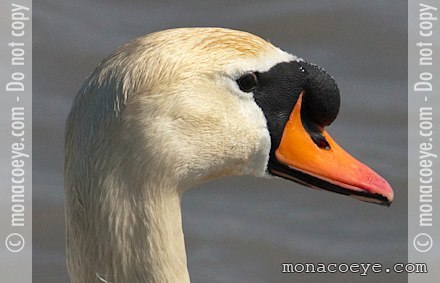 Photo copyright: monacoeye • Do not copy • Images: Danube Delta + • November 2009

Bird name:
Mute Swan
Latin:
Cygnus olor
Other: Cygne tuberculé • Cygne muet • Cigno reale (It) • Cigno bianco
Family:
Anatidae
•
Swans
Range:
Similar:
Does everyone know the Mute Swan? It's certainly what most people know as a swan in the UK and much of Europe, but its range only extends a little further into Asia. I wonder if it has been introduced around the world.
Anyway, it is familiar as the large white swan with orange bill and black knob. As can be seen below, the young are mottled brown with dark bill. Large numbers can be found in the Danube Delta in Romania, but they are also common in pairs on lakes and rivers in the UK, France, Italy etc.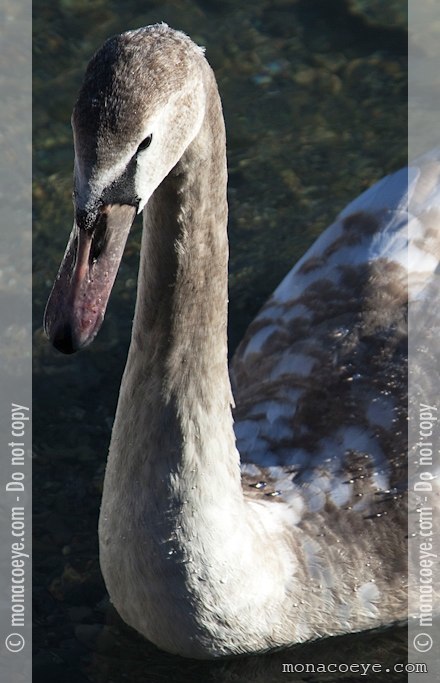 More photos...