13 October 2009 09:55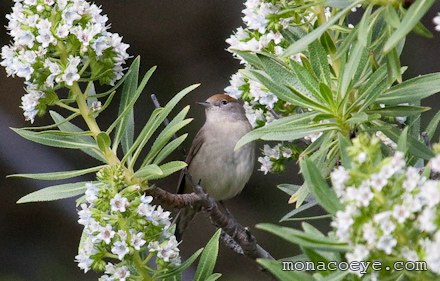 Photos copyright: monacoeye • Cote d'Azur, France • 2009 • Do not copy without permission

Bird name: Blackcap
Latin:
Sylvia atricapilla
Other: Fauvette à tête noire
Family: Sylviidae • Sylviid Warblers
Blackcaps are nice small birds, not overly shy, with an attractive song. They are conveniently colour-coded,
black caps are male
and
red-brown caps are female
or juveniles.
They can have sleek plumage or be very chubby and fluffy. The latter are often juveniles. There are a couple of similar birds on the coast here. The Sardinian Warbler is easily differentiated, as its cap runs below the eye, whereas the Blackcap's runs through the eye. The Marsh Tit has a black bib, below the beak, which the Blackcap lacks.
The Blackcap is not uncommon in Monaco and especially visible in the winter.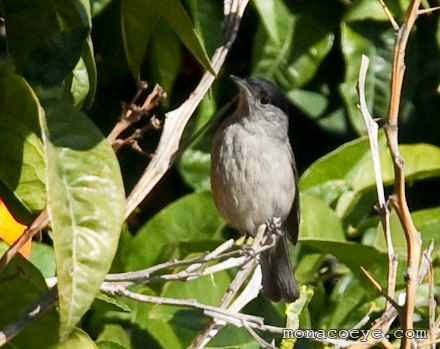 More photos...