07 February 2011 17:43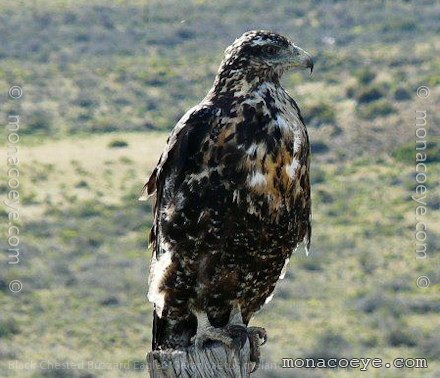 Copyright: RN/monacoeye • Do not copy without permission • Lago Roca, Jan 2010

Bird name: Black-chested Buzzard-Eagle
Latin:
Geranoaetus melanoleucus
Other: Aguila mora, águila chilena • Águia-chilena (Br)

Family:
Accipitridae
•
Eagles
, Birds of Prey
Range: Venezuela to S Chile, SE South America
Similar:
Many thanks to Becky for sending in this great set of pictures from Tierra del Fuego. This lovely picture of a juvenile Black-chested Buzzard Eagle was taken beside the road at Lago Roca in January.
More photos...