19 March 2013 18:29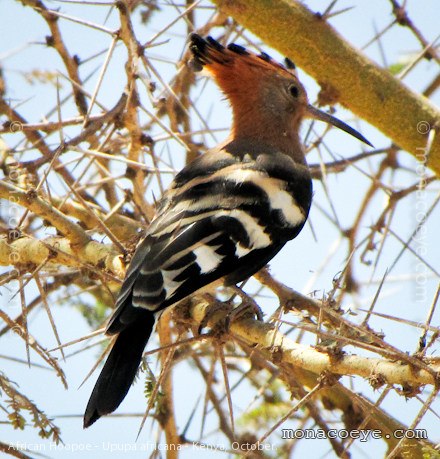 © AS - monacoeye • Amboseli • Oct 2009


Bird name: African Hoopoe
Latin:
Upupa africana
Other:
Upupa epops africana
• Eurasian Hoopoe, Huppe d'Afrique (Fr),

Family:
Upupidae
-
Hoopoes
Range: Africa

Similar: European Hoopoe
The African Hoopoe is often classed as a subspecies of Eurasian Hoopoe.
Nice shots here sent in by André S and Tom C taken in Amboseli National Park and Tanzania.
They look to me to have different colouring, so may be different subspecies.
More photos...
05 October 2009 00:21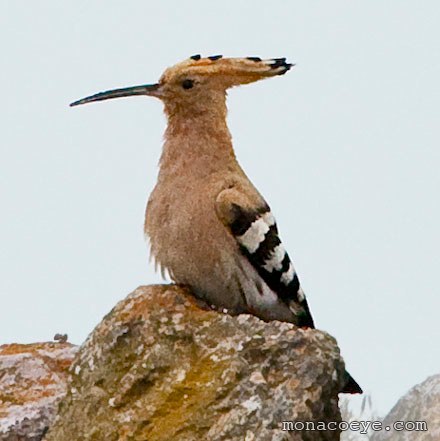 Photos copyright: monacoeye • Danube Delta, Romania • May 2009 • Do not copy without permission

Bird name: Eurasian Hoopoe
Latin:
Upupa epops
Other: Huppe fasciée • Upupiformes
Family: Upupidae • Hoopoe
In the Sibley-Ahlquist taxonomy the Hoopoe gets its own order, Upupiformes. Otherwise it falls into Coraciiformes, the same general grouping as Rollers, Kingfishers and Bee-Eaters.
A great looking crested bird - I saw several in my stay in the Danube Delta and recently one in the local park.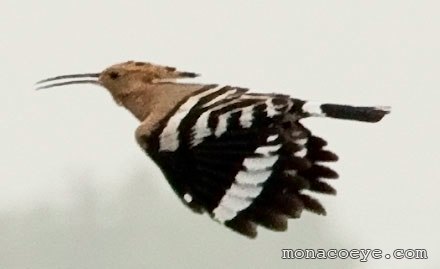 More photos...
09 June 2008 23:38
096
Upupidae
-
Hoopoes
- IOC 2.5 - 2010
The hoopoes (Upupidae) and wood hoopoes (Phoeniculidae) sister taxa related to hornbills
Upupa epops
-
Eurasian Hoopoe
- Widespread Eurasia, Asia
Upupa africana
-
African Hoopoe
- Widespread Africa
Upupa marginata
- Madagascar Hoopoe - Madagascar