31 March 2013 10:26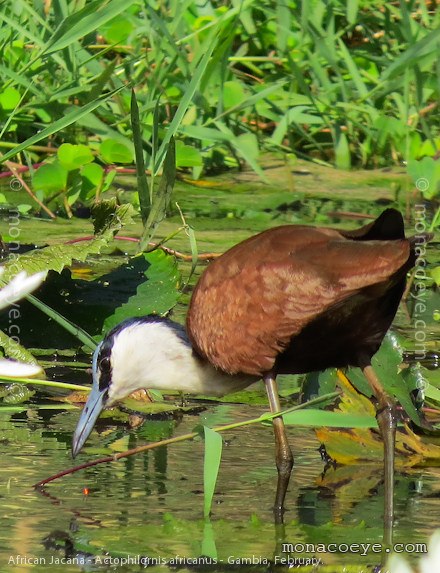 © GW - monacoeye • All rights reserved, Gambia, 2013


Bird name: African Jacana
Latin:
Actophilornis africanus
Other: Jacana à poitrine dorée (Fr), jacana africana (Es), jacana-africana (Pt), Blaustirn-Blatthühnchen (De), grootlangtoon (Af)

Family:
Jacanidae
•
Jacanas
Range: Sub-saharan Africa incl Gambia

Similar:
The African Jacana breeds throughout sub-Saharan Africa. Like all Jacanas it is able to walk over floating lily pads and other floating vegetation.
In Gambia, it was quite common in locations with floating vegetation, but surprisingly difficult to photograph.
The adult African Jacana has a
blue frontal head shield
, white face and neck,
black eye stripe and nape
, the juvenile is light brown.
African Jacana walking on lily pads, Gambia, Feb 2013
Juvenile African Jacana is all brown, Kartong, Gambia, Feb 2013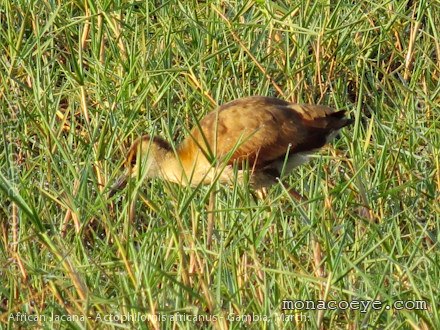 More photos...