29 August 2012 14:52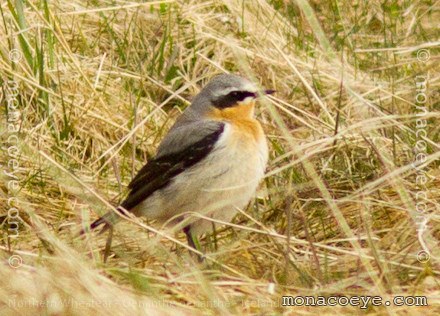 © Alexia W - monacoeye • Iceland, May 2011

Bird name: Northern Wheatear
Latin:
Oenanthe oenanthe
Other: Wheatear • Stenskvätta (Sv) • tapuit (Nl) • Culbianco (It) • Collalba Gris (Es) • Steinschmätzer (De) • Traquet motteux (Fr)

Family:
Muscicapidae
•
Old World Flycatchers
, Wheatears
Range: Widespread Eurasia, also N North America, NW Africa

Similar:
The Wheatear is a long-distance migrant for such a small bird. These breed in Iceland and winter in North Africa. Seen around Rejkyavik. Also seen in Alpes Maritimes.
More photos...