30 August 2012 21:07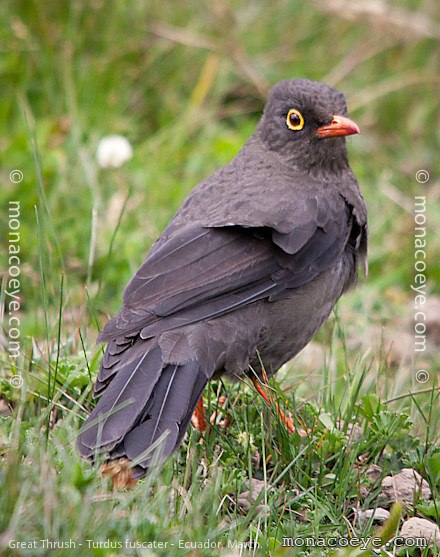 Copyright: monacoeye • Papallacta, Ecuador, February 2011

Bird name: Great Thrush
Latin:
Turdus fuscater
Other: Paraulata morera, Mirla patinaranja (Es)

Family:
Turdidae
•
Thrushes
Range: Venezuela, Colombia, Ecuador, Peru, Bolivia.

Similar: Glossy-black Thrush
The Great Thrush is a large bird and very large for a thrush. They are quite common and visible in the highlands of Ecuador - when I visited, one or two could always be found on the grassy slopes of Papallacta, often standing on a grassy knoll.
The male Great Thrush (above) is dull grey-black with bright yellow eyering and orange legs and bill. The female Great Thrush (below) is browner and lacks the yellow eyering.
Below, female Great Thrush, Papallacta, Ecuador, February.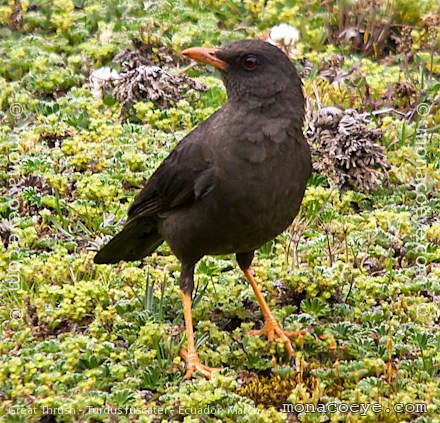 More photos...