30 October 2011 19:00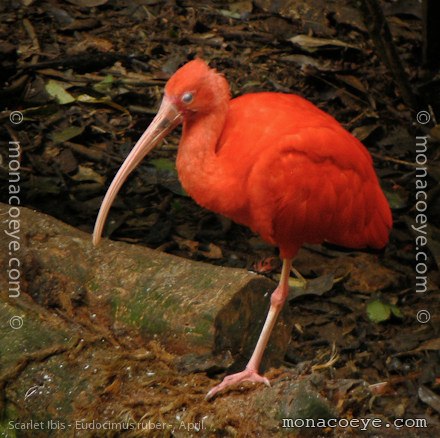 Copyright: monacoeye • Brazil • Do not copy without permission

Bird name: Scarlet Ibis
Latin:
Eudocimus ruber
Other: Guará (Br) • Ibis escarlata (Es)

Family:
Threskiornithidae
•
Ibises
Range: Brazil, Guyanas, Venezuela, Trinidad, coast.
Similar:
A record shot of a stunning Scarlet Ibis at the bird park (sanctuary?) at Itatiaia, a long way from home.
In fact in Brazil they only live in a couple of coastal stretches, so are typically difficult to see unless you make a special trip. The national bird of Trinidad.