Mantled Hawk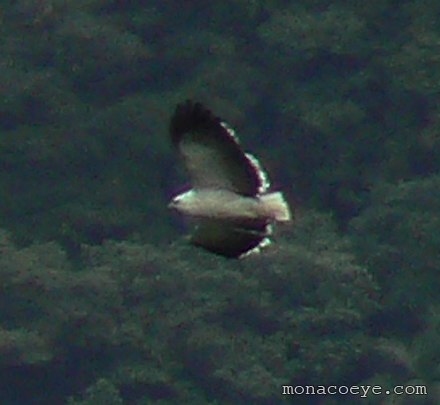 Photo copyright: monacoeye.com • Brazil May 2006 • Do not copy

Bird name:
Mantled Hawk
Latin:
Leucopternis polionotus
Other: Gavião Pombo Grande (br)

Family:
Accipitridae
•
Hawks
, Birds of Prey
Range:
Similar:
I saw this Mantled Hawk high above the forest, deep in the Mata Atlantica just south of São Paulo. Distinguishable by white rim feathers overlapping a black trailing wing edge.
Native to Brazil, Paraguay and Uruguay. IUCN status: Near Threatened.