Yellow Billed Kite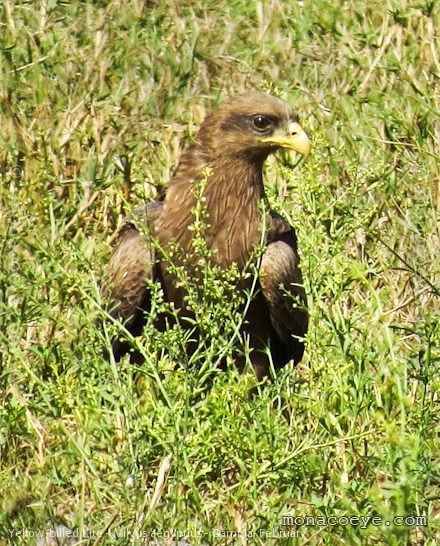 © GW - monacoeye.com, all rights reserved
.
Gambia, Feb 2013
Bird name: Yellow Billed Kite
Latin:
Milvus aegyptius
Other:

Family:
Accipitridae
• Birds of Prey,
Kites
Range: Africa
Similar: Black Kite
The Yellow-billed Kite was thought conspecific with the Black Kite, but is increasingly regarded as a separate allopatric (divided geographically) species, confined to Africa.
The Yellow-billed Kite has a yellow bill, whereas the
Black Kite
has a black-tipped bill.
Below, Yellow-billed Kite collecting nesting material? Gambia, Feb 2013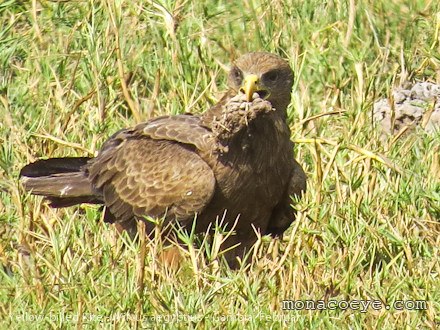 André S, Yellow-billed Kite, Serengeti