White Flanked Antwren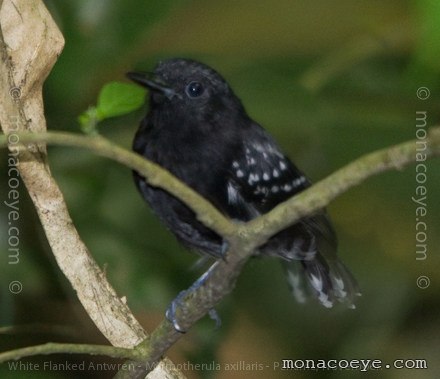 Copyright: monacoeye • Chiriqui, Panama, May 2010 • Do not copy without permission

Bird name: White Flanked Antwren
Latin:
Myrmotherula axillaris
Other: Choquinha-de-flancos-brancos (Br)
Family: Thamnophilidae • Antbirds
Range: Panama, SE Honduras through Amazonia
The White-flanked Antwren looks somewhat similar to the Dot-winged Antwren but has lacks the broad white band on the wings and has an additional white patch on its flank.
It has a large range from Honduras to Brazil, seen here on the Plantation Road near the Canopy Lodge in central Panama.
Lovely bird!