Common Potoo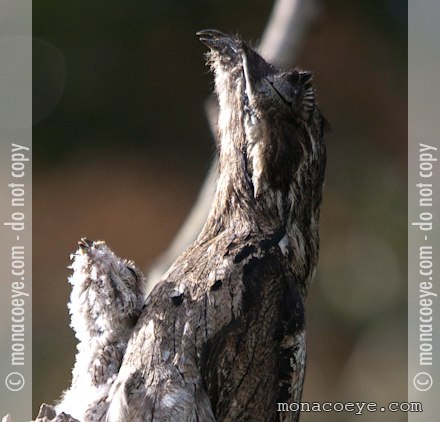 Photos copyright: TC/monacoeye • Do not copy • Valle de Anton • 3 May 2010

Bird name: Common Potoo
Latin:
Nyctibius griseus
Other: Grey Potoo, Lesser Potoo • Urutaú menor (Es) • Urutau-comum (Br)
Family: Nyctibiidae
Range: Costa Rica to Argentina
A chip off the old block - a Common Potoo and chick doing a very convincing impression of a piece of wood. The adult will have a laid a single egg, which has now hatched, in a depression in the top of this stump.
When Common Potoos hear a potential predator approach they adopt this freeze position, very slowly, which serves as even better camouflage than their usual pose.
Potoos are in the
Caprimulgiformes
order with the Nightjars and Frogmouths, but have their own family the
Nyctibiidae
with a single genus with seven species, which all live in tropical Central and South America. They hunt insects from a perch at night.
Thanks again to Tom for lowest photo.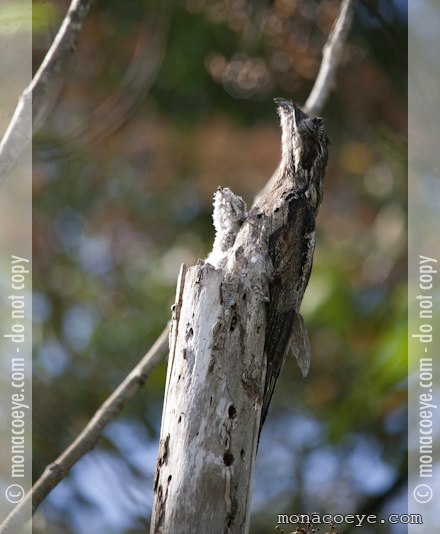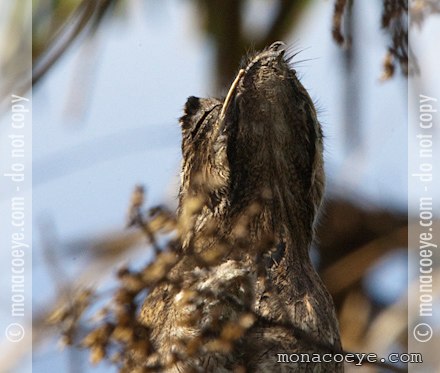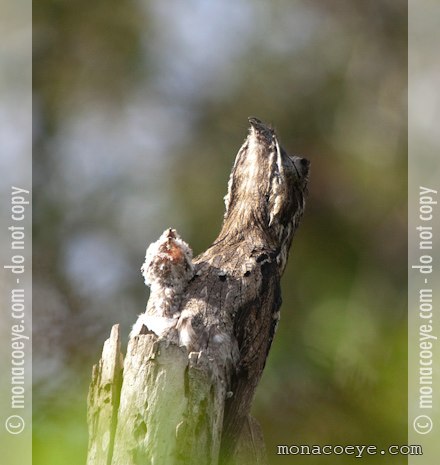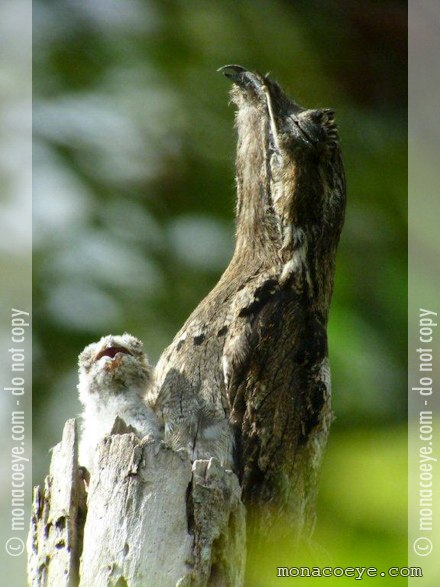 Other Spanish names: urutaú menor, urutaú, urutaú común, bacuí, indío, kakuy, nictibio urutaú, guajojó o ayaymama