Barred Becard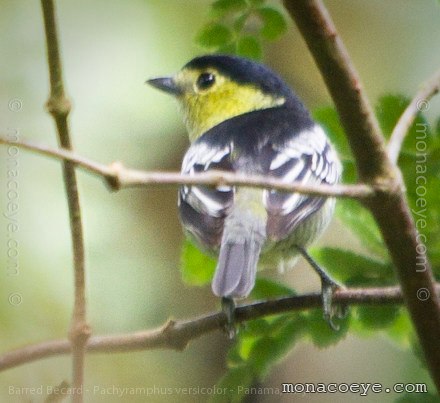 Copyright: monacoeye • Do not copy without permission • Chiriqui, Panama • May 2010

Bird name: Barred Becard
Latin:
Pachyramphus versicolor
Other:
Family: Tityridae • Becards
Range: Costa Rica and western Panama, then Colombia, NW Bolivia and NW Venezuela
The Barred Becard male, above, is black and white with yellow on face and throat. The female, below, has a slate grey cap, brown on wings, and barred yellow underparts.
I saw these individuals in the highland forests of Chiriqui in western Panama.