White Faced Ibis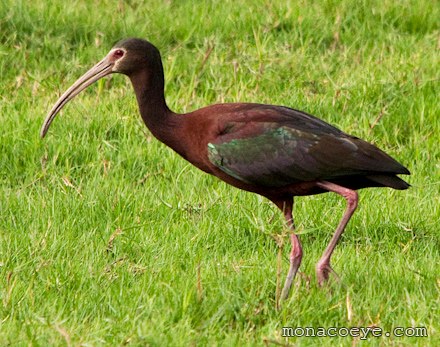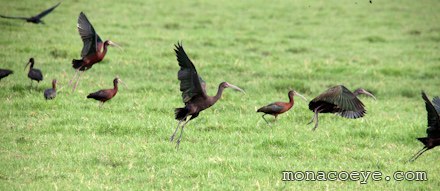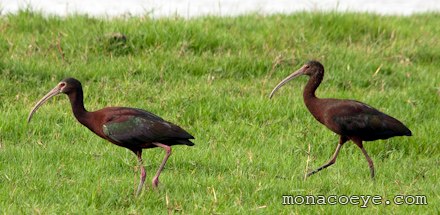 Copyright: monacoeye • Do not copy • Lagoa do Peixe, RS • November 2009

Bird name: White Faced Ibis
Latin:
Plegadis chihi
Other: Caraúna-de-cara-branca (Br) • Ibis de Cara Blanca (Es) • Cuervillo de Cañada

Family:
Threskiornithidae
•
Ibises
Range:
Similar:
The legs of the White-faced Ibis protrude well beyond its tail in flight, thus differentiating it from the Bare-faced Ibis. Standing they look similar but the White-faced Ibis is more rufous generally with a green sheen on its wing panels.
The White Faced Ibis lives in areas from western USA to Argentina and is present in the southern states of Brazil.