Great Tailed Grackle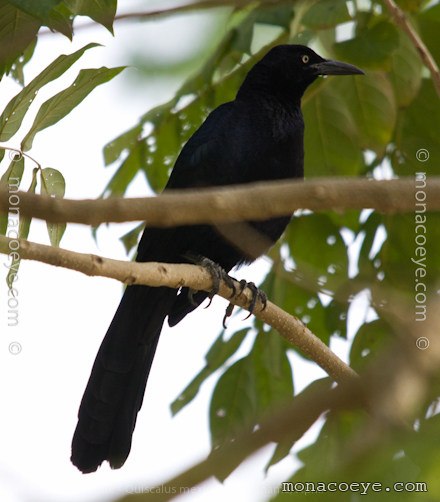 Copyright: monacoeye • Do not copy without permission • Panama, May 2010

Bird name: Great Tailed Grackle
Latin:
Quiscalus mexicanus
Other: Mexican Grackle • Quiscal, zanate (Es)

Family:
Icteridae
•
Grackles
Range: S USA through W, N South America

Similar: Giant Cowbird
The Great-tailed Grackle is seen fairly in Panama frequently, around habitations, roadsides, fields etc.
The male Great-tailed Grackle is black with yellow irises and a long tail. The female is smaller and brown with dark line around eye.